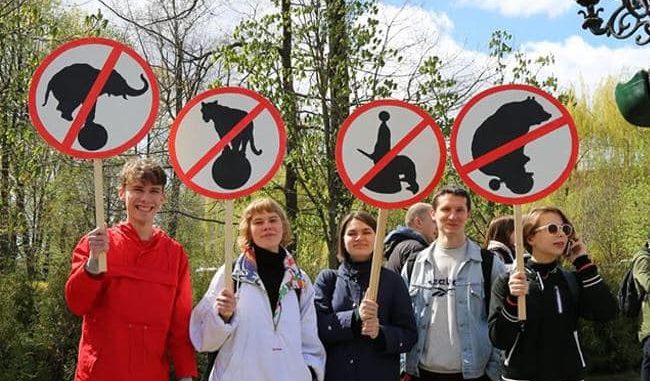 This is the first precedent when even in a stationary circus it is forbidden to exploit animals. The result of a planned inspection of livestock advocates and environmental inspections in the Odessa circus was a lawsuit in court for inappropriate animal welfare conditions.
Both zoodefenders and circus workers came to the meeting, who were afraid that they would be left without work, as the circus would be completely closed. In fact, the lawsuit was intended only to suspend the circus's business until the main condition was met: the ban on the use of animals in circus performances.
Four hours later, the lawsuit was fully satisfied – this is the first such decision in Ukraine, and it sets a precedent for livestock defenders and administrations of stationary circuses and in other cities.
In the Dnieper, actions against the participation of animals in the circus have been repeatedly held and even petitions were created with a request to ban the exploitation of animals in such conditions, but they still did not get the required number of votes.
Recall that in Ukraine there is criminal liability for cruelty to animals:
Beatings, bullying of animals entails a fine of 3 400 to 5 100 UAH with confiscation of the animal, if his life is in danger.
In the case of collective bullying, a repeated case of bullying – the fine increases from 5,100 UAH to 8,500 UAH or an administrative arrest for up to 15 days with the confiscation of the animal if necessary.
For satisfaction of sexual passion with an animal – a fine from 3 400 to 8 500 UAH. The animal is being confiscated.
If the police qualifies animal cruelty under the article of the Criminal Code, depending on the consequences (death of the animal), the culprit faces a limitation of imprisonment from six months to 3 years. For killing an animal in the presence of a child – restriction of imprisonment for 3-5 years.
There is also a penalty of up to 8 years in prison if the attacker did it with particular cruelty (repeatedly, collective bullying, in relation to two or more animals).
Source: save-animals.info